Serving the University and Community
Service-learning is an important tool that students encounter in my upper-division, writing-intensive classes (Health Psychology, and History of Modern Psychology). In each course, students give 3 hours of their time to an important organization that serves the community, amounting to nearly 100 cumulative volunteer hours per class. Through this valuable experience, students see professionals working in their field, practice networking skills, better understand the real challenges facing our communities, and deepen their compassion for those who are most vulnerable.
For more information on service opportunities affiliated with UT Austin, visit:
http://utvolunteers.org
Mentoring and Advising Students
I am always eager to help students develop their goals and the path to their next step. I encourage students to visit and chat with me about their interests, and learn more about degree programs and opportunities that might help them on their way to their career paths.
Senior Thesis Faculty Mentor
Shelley Fang
Medical Student, Baylor College of Medicine

Health and Partner Dance: Change in Affect and Anxiety After Dancing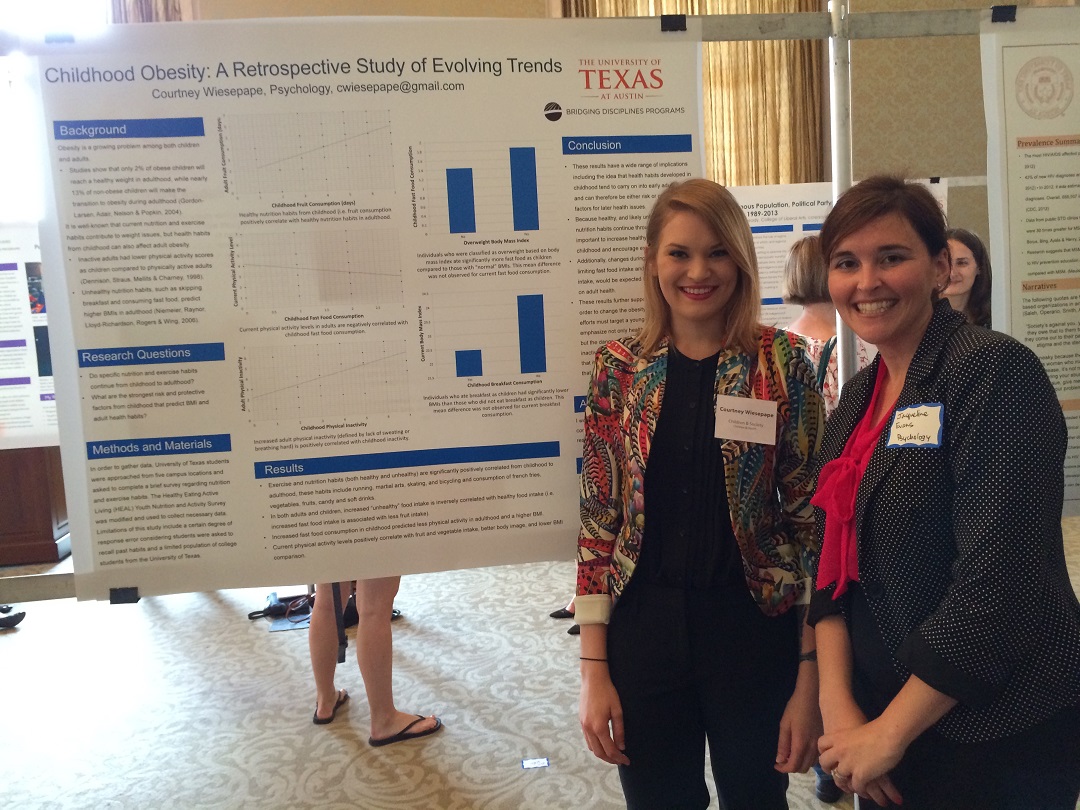 Bridging Disciplines Program Faculty Mentor
Courtney Wiesepape
Clinical Psychology doctoral program applicant

Childhood Obesity: A Retrospective Study of Evolving Trends